Sheikh Khalifa Bin Zayed Secondary & Tech. School
---
Established in 1985 as a goodwill gesture to foster good relations between the people of United Arab Emirates and Kenya.
Why we are unique:
Admission
Carefully scrutinized on performance
Discipline
Order of the day by every student
Students participation
Through appointed school prefects
Reward
To both students and teachers to encourage performance
Sheikh Khalifa Bin Zayed Al Nahyan
Sheikh Khalifa secondary technical and secondary school was established in February 1985. It is situated 7 km from Mombasa on the Mombasa Malindi Highway.
A gesture of good will meant to strengthen and foster good relations between the people of United Arab Emirates and Kenya led to the school being built and maintained by the then Crown Prince of Abu Dhabi who is currently the President of U. A. E. The foundation stone was laid down by the former Kenya President, H. E. Daniel Arap Moi on 27th August, 1982.
The main objective of the school was to strive for excellence in academics and strong faith in Islam.
The motto AL ILM WAL IMAN generates a strong and continuous hard struggle towards achieving the goal of the school. We therefore introduced a broad academic curriculum blended with Islamic teachings.
Our school vision is "TO CREATE A CENTRE OF EXCELLENCE IN TERMS OF ACADEMIC, MORAL AND SPIRITUAL GROWTH".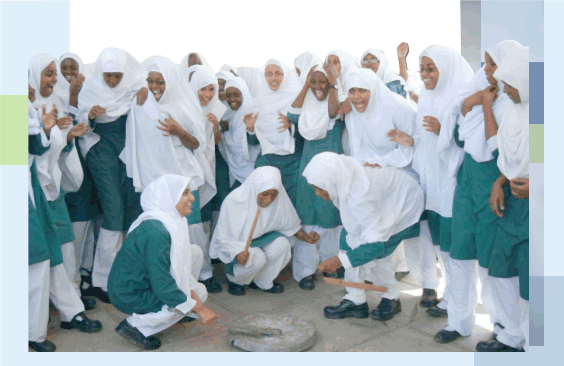 A model school with holistic approach to education
We provide the best possible education for each student within the context of a caring community. School life revolves around the pupils and every effort is made to offer them a wide range of experiences to further their development both socially and academically. We provide a positive learning environment that enables each child to develop self-esteem, self-confidence and self-discipline, within a sense of commitment and achievement.
Positive learning environment.
Broad and balanced curriculum.
Develop relevant knowledge and skills.
Respect and understanding
The Year
---
Establishment of Sheikh Khalifa Technical and Secondary School
Members of Staff
---
Dedicated members of teaching and non-teaching staff.
Students
---
Current population of students under our care.